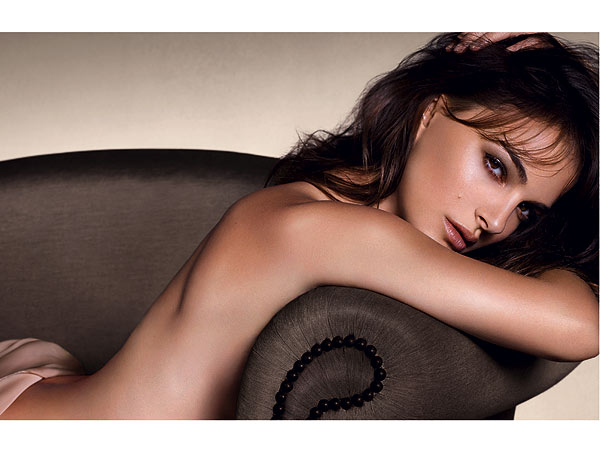 It's nothing we haven't seen before — but it's certainly something we haven't seen in a while.
Natalie Portman bares quite a bit in her latest ad for Dior beauty, this appropriately for the new Rouge Dior Nude Lipcolor. The collection includes eight new shades, including a special hue, Grège #169, proceeds from which benefit Portman's charity of choice, the Free the Children Association. The organization uses leadership training to empower and inspire the world's youth.
"I chose the color Grège because it's the one I'd pick to wear myself," the newlywed actress says in a release. "The number [169] contains different dates that are important to me and my family." Grège was also the color used to represent Christian Dior's "New Look" back in 1947.
This is the first Dior ad we've seen from Portman since John Galliano's fall from grace last year; the then-designer went on a very public anti-Semitic rant in Paris and was eventually fired after facing criticism from Portman and the public. In April, it was announced that former Jil Sander creative director Raf Simons was taking over at Dior, marking a new era for the brand. Tell us: What do you think of Portman's new ad?
Source : http://stylenews.peoplestylewatch.com/2012/08/21/natalie-portman-naked-dior-makeup-ad/